Create Your Dreamscape
For over two decades, we remain your go-to source for all landscaping services. We look forward to helping you create a beautiful outdoor space.
Keeping Yards Looking Fresh In Lincoln For Over 20 Years
Our lawn care professionals are extremely attentive to each of our customer's needs. We ensure complete customer satisfaction by providing excellent service and value. Join our huge number of satisfied customers. Call now.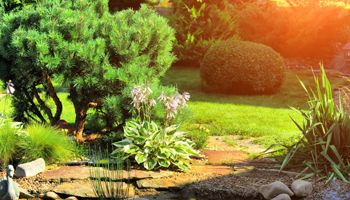 Reasons to hire a professional landscape design company:
We are experts
We have excellent ideas that work
We know how to avoid the pitfalls
We can design your personal oasis
We can maintain your budget
We are well-versed in local climate
We offer several landscaping services
We do the job right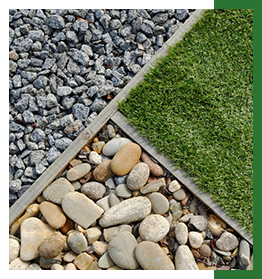 Since 1998, New Horizon Landscaping has proudly served clients in and around the Lincoln, Nebraska, area. It's a point of pride that, by providing one-on-one communication and exceeding the green industry standard for professionalism, we're able to keep our clients thrilled throughout the year with our landscaping and hardscaping design and construction.
Our team understands that your lawn and the exterior of your property are far more than grass. They're an extension of your home – a place to enjoy all the special relationships in your life. That's why we offer professional lawn care services and landscaping design. Whether we're mowing the lawn on a regular schedule or installing a brand new outdoor space, we'll take the time to ensure that you and our designers see eye-to-eye, make revisions in the plan as needed, and supervise the project from planning to completion.
All Of Our Landscaping Services
At New Horizon Landscaping, we provide landscaping for every stage of your home's yard or estate. Even if you're just starting with your custom-built home, for instance, we have services for you. We can keep your lawn and landscape in shape for the life of your home.
Set and Reinforce Your Foundation With Services From New Horizon
New Horizon Landscaping is one of the premier landscaping companies in the Lincoln area, and part of that is because of our wide range of abilities. If you're building a home in Lincoln, we want to be your choice of landscaper from the start. Grading is a necessary service for your home's foundation that flattens it and provides proper drainage. Without proper grading, a home can see water damage, flooding, and crumbling foundations.
We can also help address problems you may have in the future if your foundation isn't draining properly, with drainage correction services and soil erosion control.
Design Your Landscape With New Horizon
If you're building a custom home, or you just want to add some greenery to your landscape, then why not consider landscape design services? Our professionals can help you put together a landscape that is as lush or as fit for entertaining as you desire. We know how to design landscapes so they are efficient and beautiful. With us, you won't waste money on plants only to have them die because they weren't planted properly or in the right area.
We can make your landscape as wild or as luxurious as you wish, going with full foliage or incorporating features such as waterscaping and hardscaping like patios, pergolas, walkways, fireplaces, and more.
Keep Up Your Lawn and Landscape With New Horizon
Once you've got your landscape where you want it in terms of design, we can help you keep it thriving. With our regular mowing and landscaping services your lawn will stay pristine and your other features well-kept. You can get regular service on your shrubs, trees, and other greenery, while we help you keep up with other important factors as well — like mulching and keeping an eye out for weeds and pests.
Trust New Horizon Landscaping In Lincoln
Your time is incredibly valuable, so let New Horizon take care of your lawn while you take care of the important things. We'd love to talk about the landscaping services you need, from a new patio to the construction of a retaining wall. For more information or to get a free estimate, contact us online or by phone today.