Get The Best Paver Restoration Service In Lincoln
With over 20 years of experience on all types of pavers and natural stone, New Horizon Landscapes and Design is your expert in hardscape sealing, cleaning and repair. We are not just a pressure washing company, we offer full-service hardscape restoration solutions for your pool deck, patio or walkway.
Are You Ready To Get Started On Your Concrete Resurfacing Project?
New Horizon Landscapes and Design has established itself as the most effective and efficient resurfacing company Every job we undertake is vital to achieving that goal, which is why we share a strong mutual interest with our customers and the success of their projects. Call us today.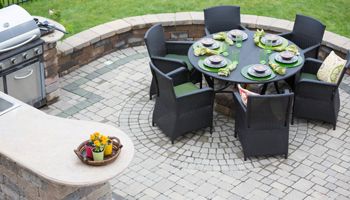 Concrete does not have to be gray, dull and boring. Here are a few reasons why you should look into a concrete patio:
Style
Extra living space
Easy care
Durability
Reduced red tape
Eco-friendliness
Flexibility
Unified look
Sturdy support
Affordability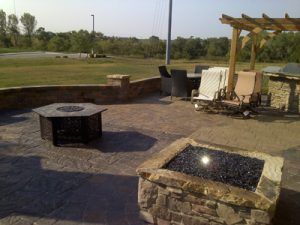 Designed properly, a patio or walkway by New Horizon Landscaping can truly transform your landscape in the Lincoln area. The patio itself can be a comfortable gathering spot for family and friends, allowing everything from an energetic cookout to a quiet getaway. Walkways allow you to pass through the greenery on your property without disruption, and they can function as a bridge between the vegetation of your lawn to the hard materials used to construct your house. Add to that an increase in both the curb appeal and financial value of your property, and the benefits or patio landscaping make themselves clear.
If you're looking for the classic elegance and durability of a paver patio or the rustic, natural look of flagstone, our patio builders can create the patio or pathway you have in mind. Since 1998, the professionals at New Horizon Landscaping have served clients in and around the Lincoln area. Our patio contractors specialize in innovative and creative solutions for all your hardscaping needs, and we can help the design of your property mirror the individual aspects of your personality.
When you partner with our patio building company, the numerous material options and design choices make your options nearly endless. For more information or to schedule a free estimate, contact us online or by phone today.